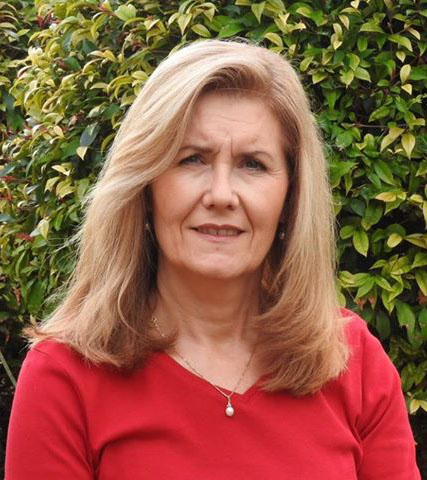 You are not just a client but a person to me and this is extremely important. There are no scripts involved, everything is tailored specifically to YOU!
A little about me …
My name Is Joan Randell and I moved from the UK to Adelaide Australia In 2007. When I had my son I developed postnatal depression. I adored being a mother but felt very low and teary for a long time. I couldn't understand why. I imagined all sorts happening and at times became quite irrational. I had my son later in life… I know I certainly felt ready for this journey but boy I wasn't prepared for the roller coaster of emotions that went with it.
I felt as if I was running on empty and life was a struggle, I felt very low. I would burst into tears for no real reason.  I felt permanently tired and In all honesty absolutely exhausted.   My son was the most precious thing In the world and he was such a wanted baby. Fear and my imagination of what 'could be,' really was holding me back from enjoying motherhood.   My husband was at his wit's end as to how to deal with me.   All my friends had had their kids and had gone back to work…  I felt very alone and confused.
I went along to see my doctor for help and was given antidepressants. They did help to calm me down for a while but It wasn't an ideal solution, they also took a while to kick in. I discovered that you can't just stop taking them either, eventually I had to be weaned off them. I've since discovered these only mask the problem, It doesn't get to the root of things.
I've since become a professional hypnotherapist which I love and feel very passionate about. It has helped me and others In amazing ways … I know It's transformed my life!
I've since helped people just like me and I've seen enormous breakthroughs and changes for them with hypnotherapy. It gives people back their lives and helps them to deal with the daily struggles like anxiety, depression etc.
Often when we're living this life we can't always see the wood for the trees. We're too emotionally Involved… That second pair of eyes and ears can help enormously to make sense of our world and bring back clarity.
I honestly believe everyone should experience hypnotherapy at sometime In their lives. It can and does change lives! Everyone has issues, it's the way we deal with these that can make all the difference. There's really no need to carry that burden around for years, you can move on by giving yourself that fresh start.
I have a masters degree In conversational hypnotherapy and was trained by the amazing Scott Jansen
With the help of conversational hypnosis I am now able to steer people through any issues. I care and understand as like you… I've been there. You are not just a client but a person to me and this is extremely important. There are no scripts involved, everything is tailored specifically to YOU!
Conversational Hypnosis is unique with a mixture of traditional philosophies but with modern and personal techniques, specifically tailored to you the individual.
My therapy is very personal to suit your needs.
If you feel that your emotions are getting out of hand, it could be a good idea to seek help. It's always good to talk to someone about how you feel rather than bottling things up.
I'm here ready to help and to listen , you really don't have to feel alone anymore .
At Relax Hypnotherapy I am also able to work over the internet. I find if anything people are more relaxed in the comfort of their own home. Distance really isn't an issue as it works the same as if face to face.
With the world as it is today it's the perfect social distancing.